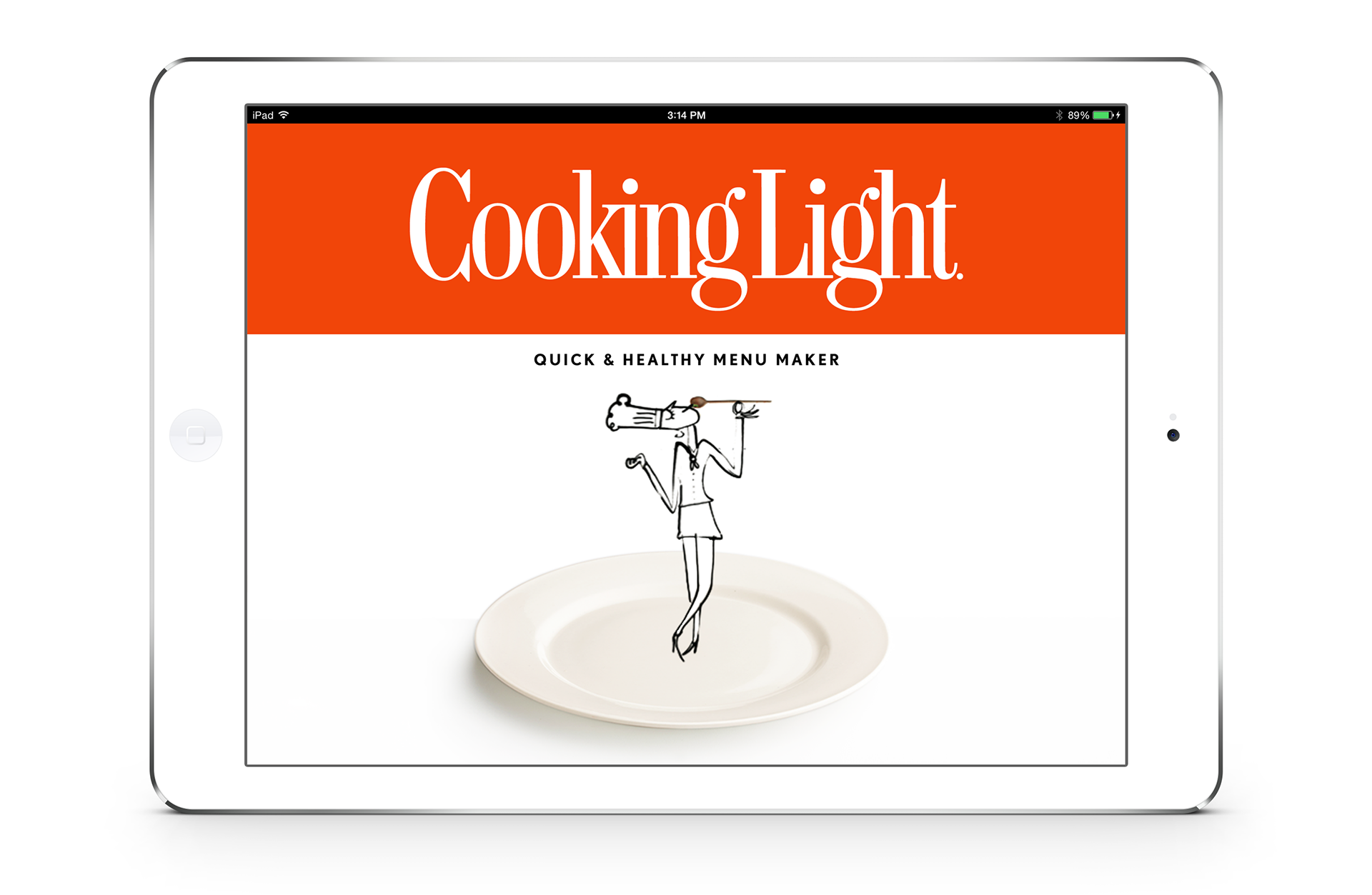 Time Inc. wanted to adapt their category leading Cooking Light Magazine into an app to help users create balanced meals. The result is Cooking Light Recipes: Quick and Healthy Menu Maker.
Featuring a real-time nutrition calculator, mouth-watering photography, and a gorgeous interface to navigate over 300 delicious and healthy recipes, the app was named one of Apple's Best Apps of 2011, as well as App of the Week.
I was responsible for splash screen, app icon, recipe layout design, ui icons and all photos of dishes on both iPad and iPhone.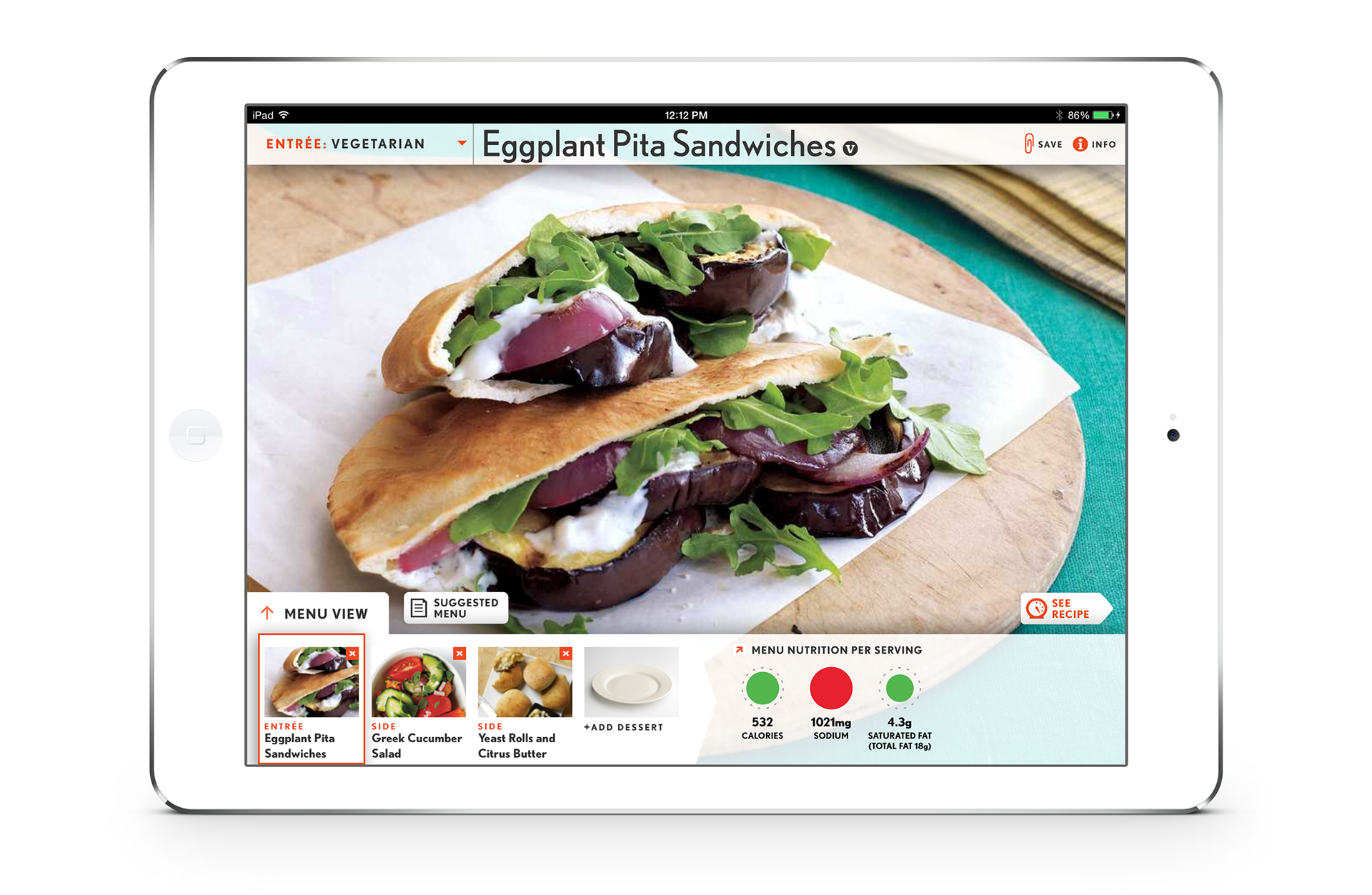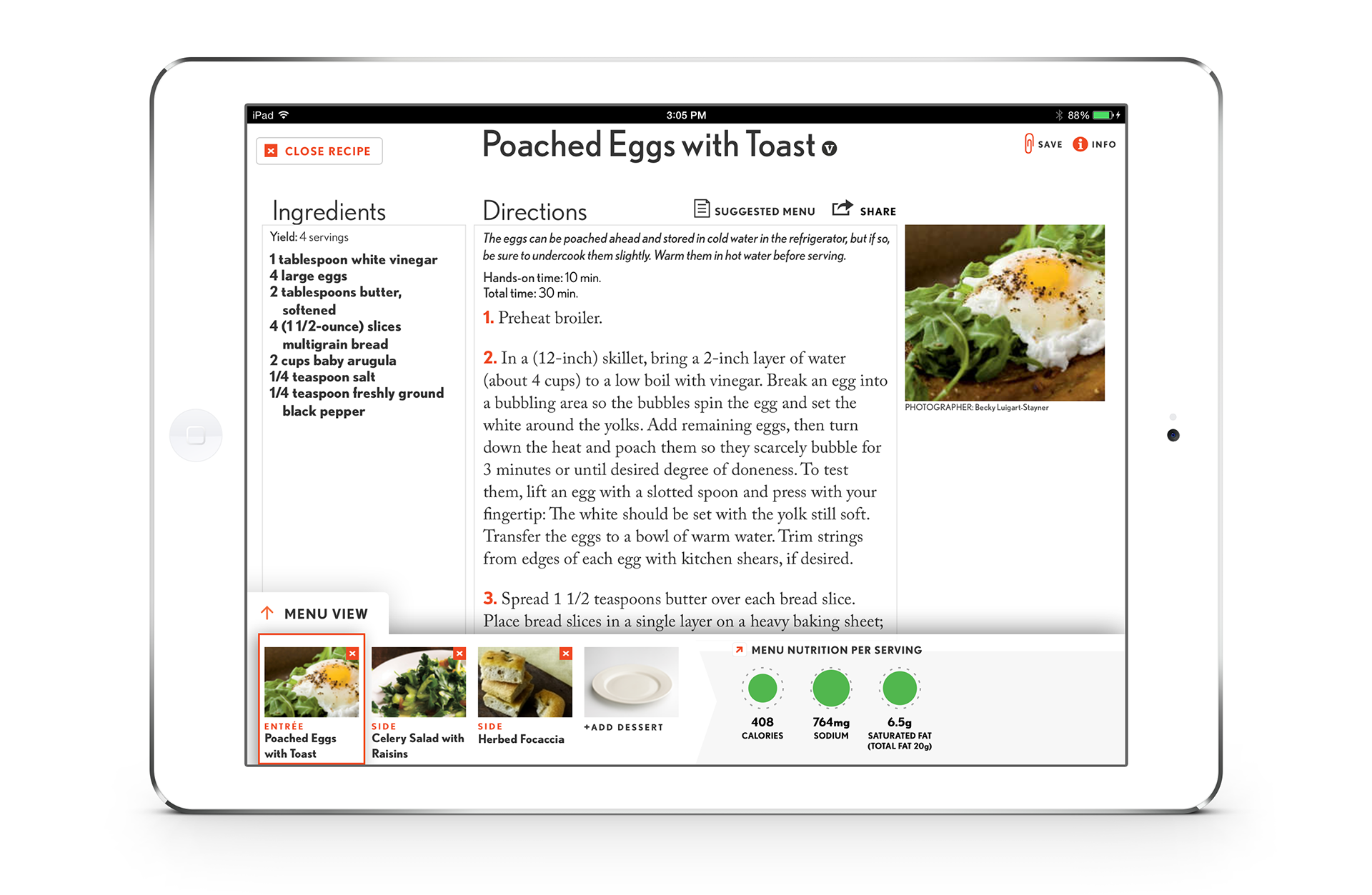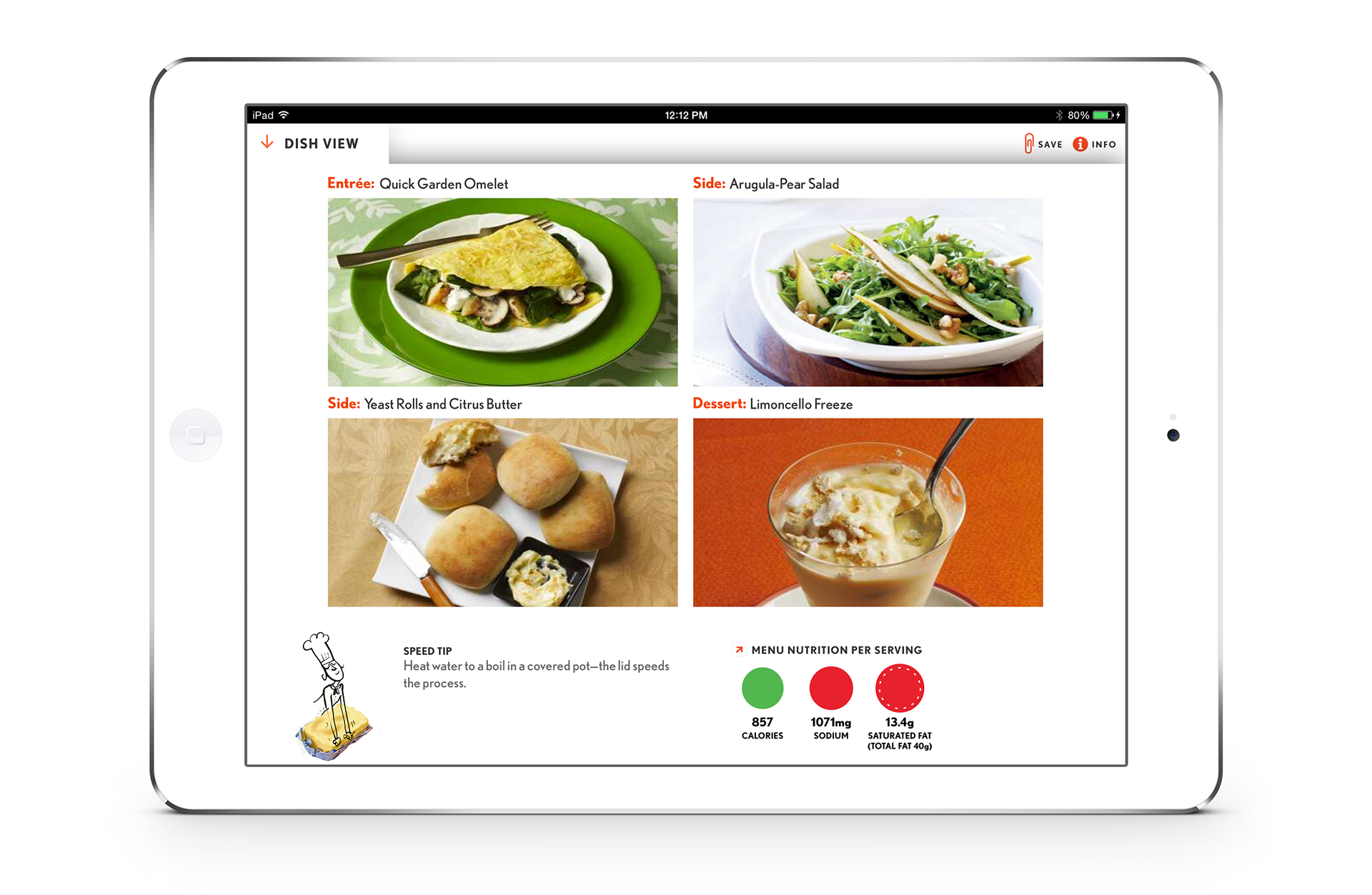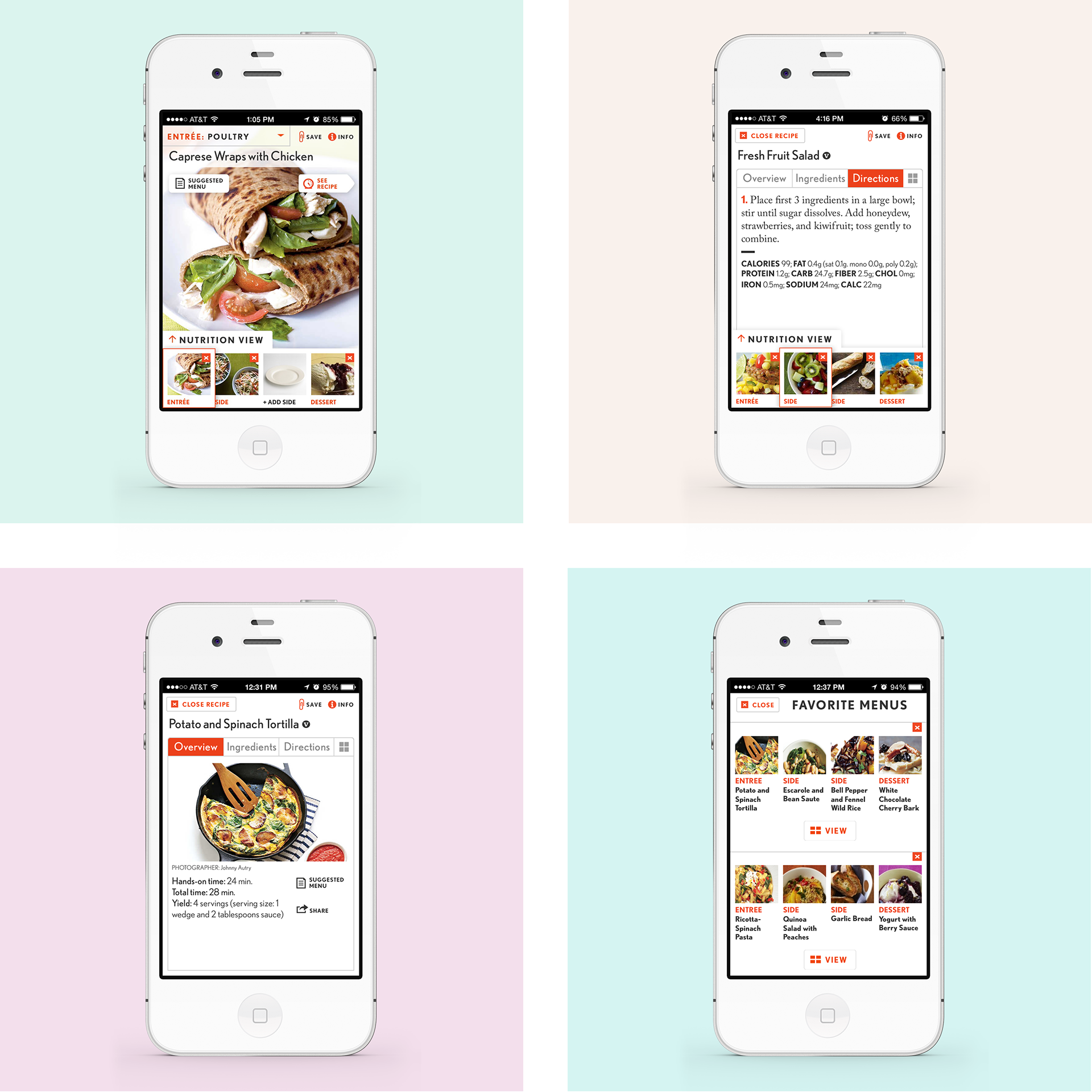 App Store App of the Week
Apple's Best iPads of 2011
2012 IxDA Interaction Shortlist