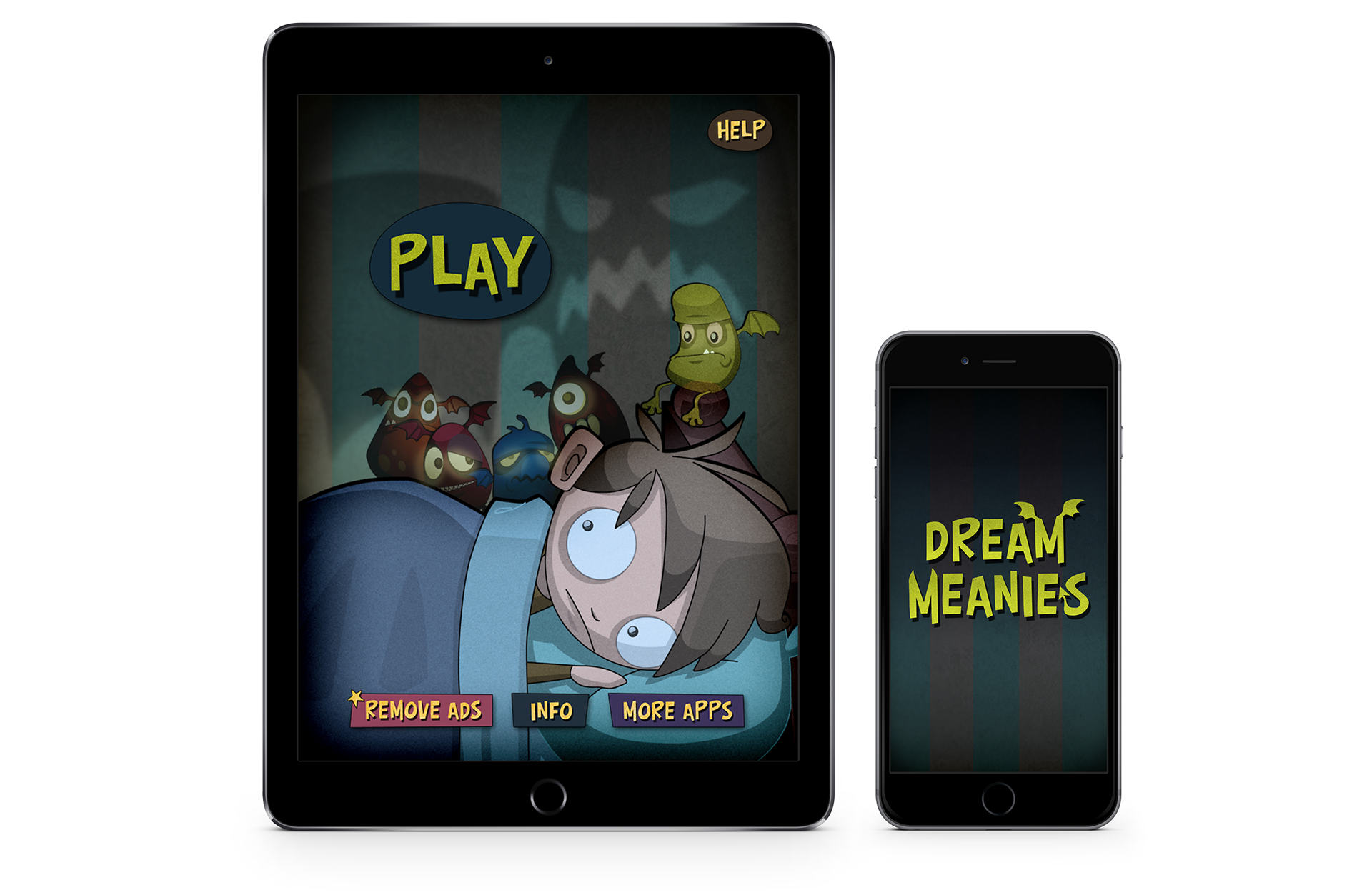 Dream Meanies is a delightfully illustrated matching game that explores the fantastical dreamscape of our young protagonist, Edgar.

Young Edgar is sleeping like a baby and having delightful little dreams. But the dastardly Meanies are out to ruin all that.
Round up the Meanies before they dash Edgar's dreams. And watch out for the Night Terrors! Fortunately, the Power Naps are here to help.
Released as a Small Planet title, Dream Meanies is our first cross-platform app, available for iOS, Mac, and Android.

Involvement in this project included ui design and animation.