FanDuel's NBA InPlay is an at-home game that fans can play while watching NBA games. Users play real-time fantasy basketball (picking players, earning points, and competing to win prizes) against friends, co-workers, or other fans across the country.
FanDuel wanted to enhance engagement for home viewers with a colorful, compelling experience that directly connects NBA fans to what's happening on their screens.

I led the design effort by creating the overall design, onboarding, wireframes, and all accompanying assets including icons and player photographs. And we play-tested the app with users for over 100 hours to ensure we got the gamely just right.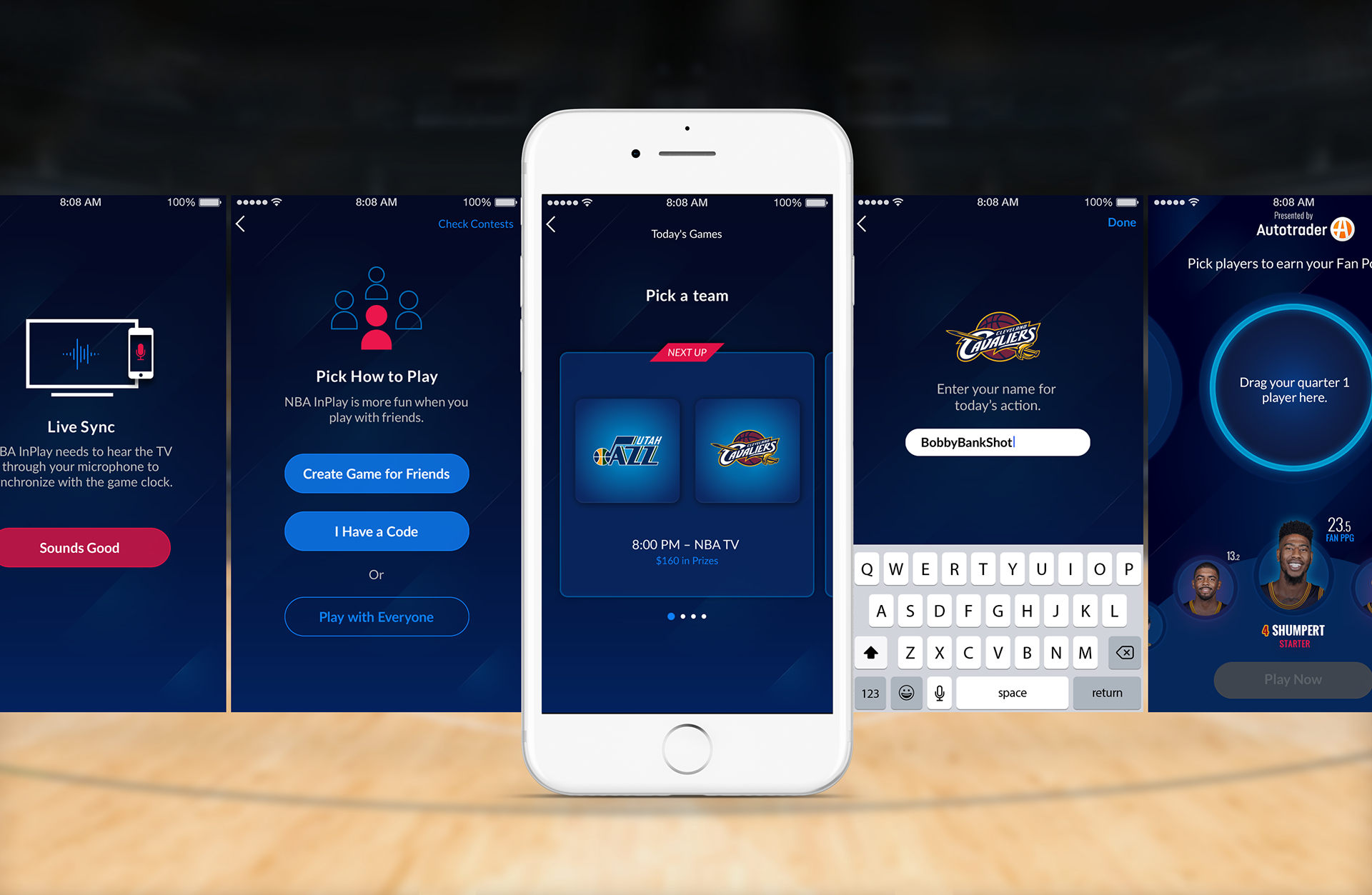 The audio sync technology used for NBA InPlay is brand new, and the time-stamped watermarks contained in the broadcast signal needed extensive live testing in a variety of environments.
NBA InPlay users sync their device to the audio of a NBA game and play along with it live. You join a public or private game, choose one of the teams in the match-up, then draft a player each quarter from that team.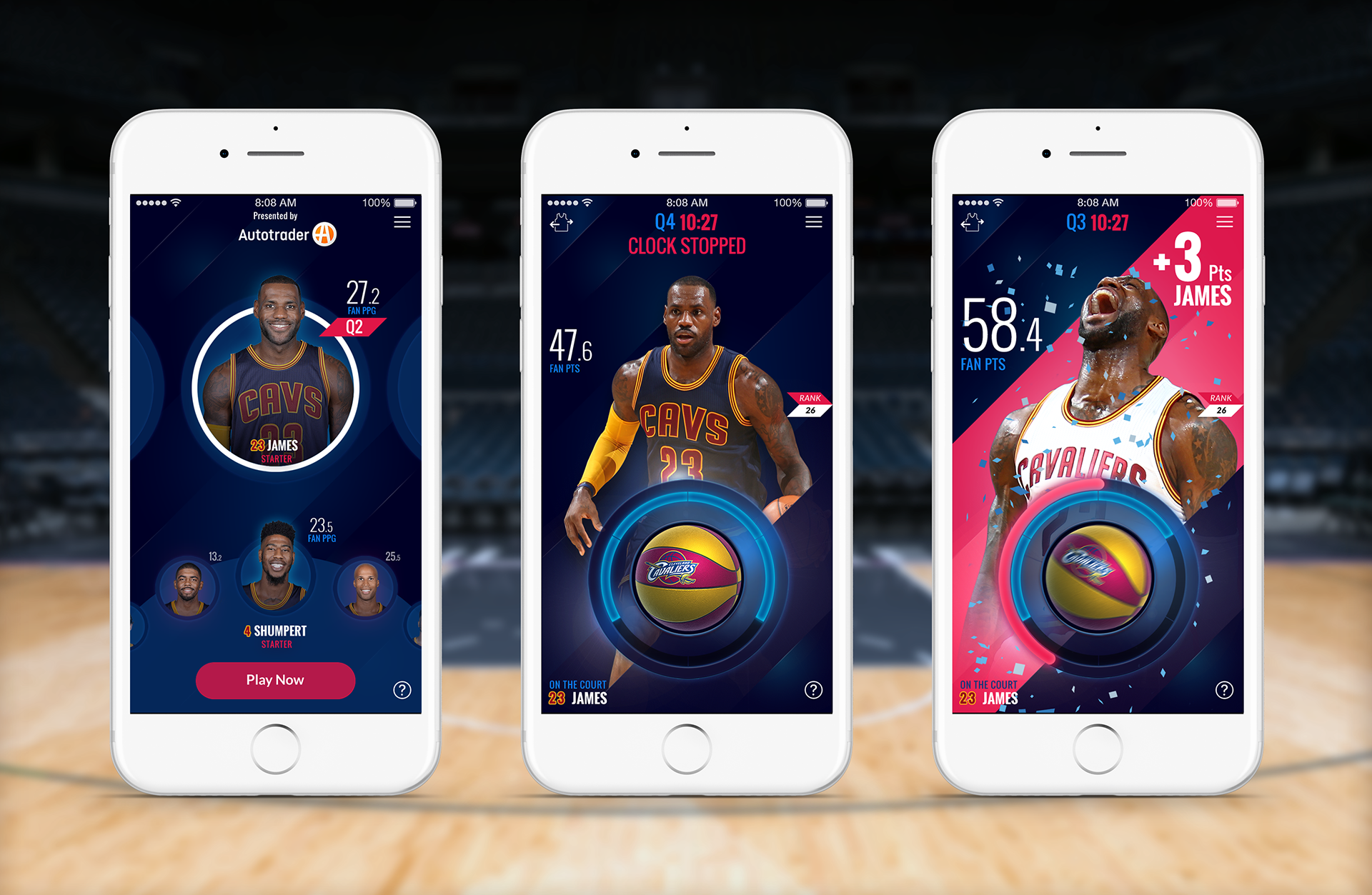 FanDuel wanted a heightened strategic component to the gameplay, and directed our team of developers and designers to add the "Turbo" feature.
When users activate a Turbo, they earn points for all players from their selected team on the court, plus a multiplier for their drafted player.
The app looks spectacular, incorporating the dynamic Turbo feature, as well as player photographs, team colors, and content, into the design.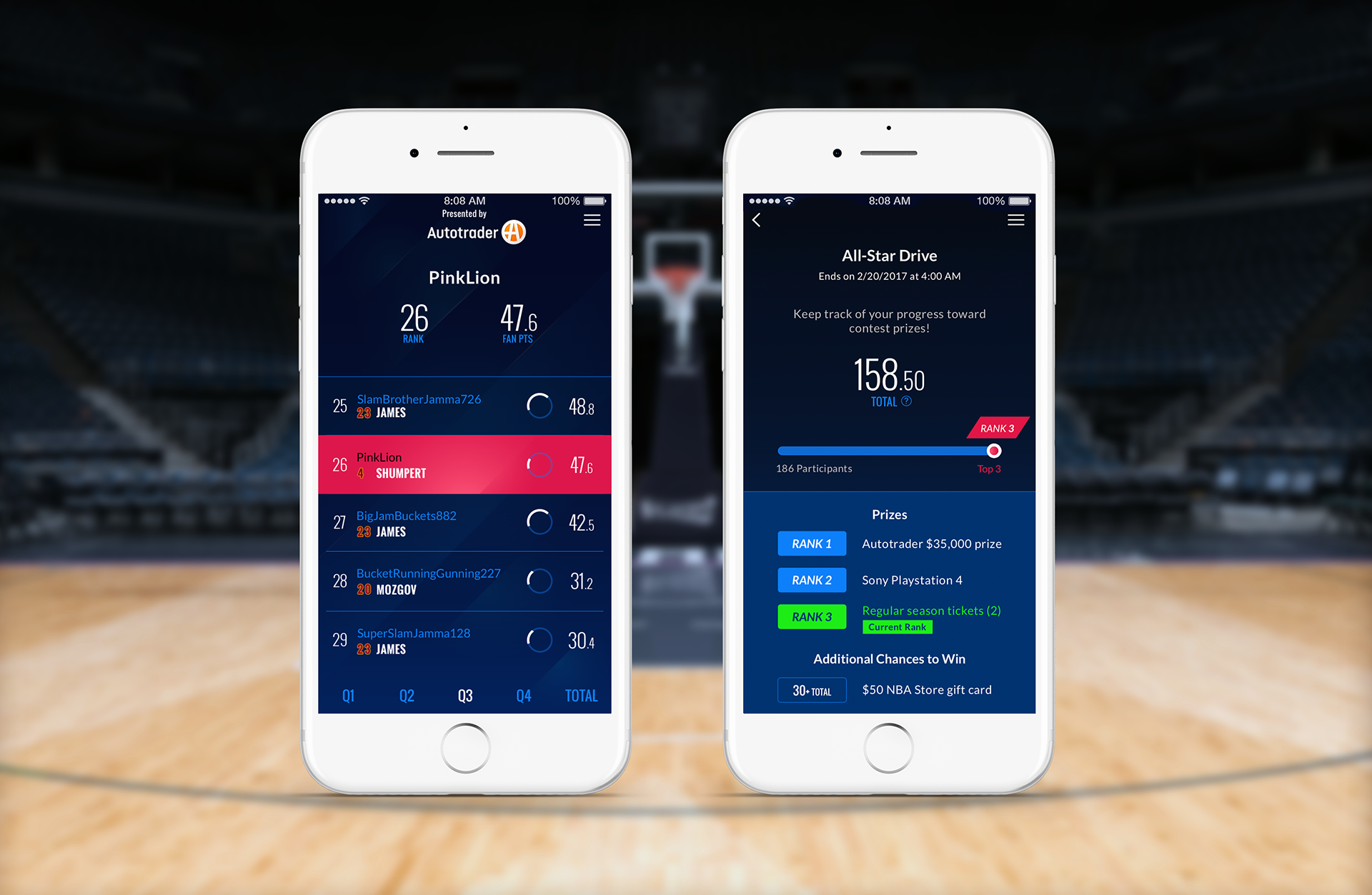 Created using Unity, Multiplayer Backend, Websockets Watermarking, Nielsen, Firebase, Amplify Analytics.
Available for both iPhone and Android.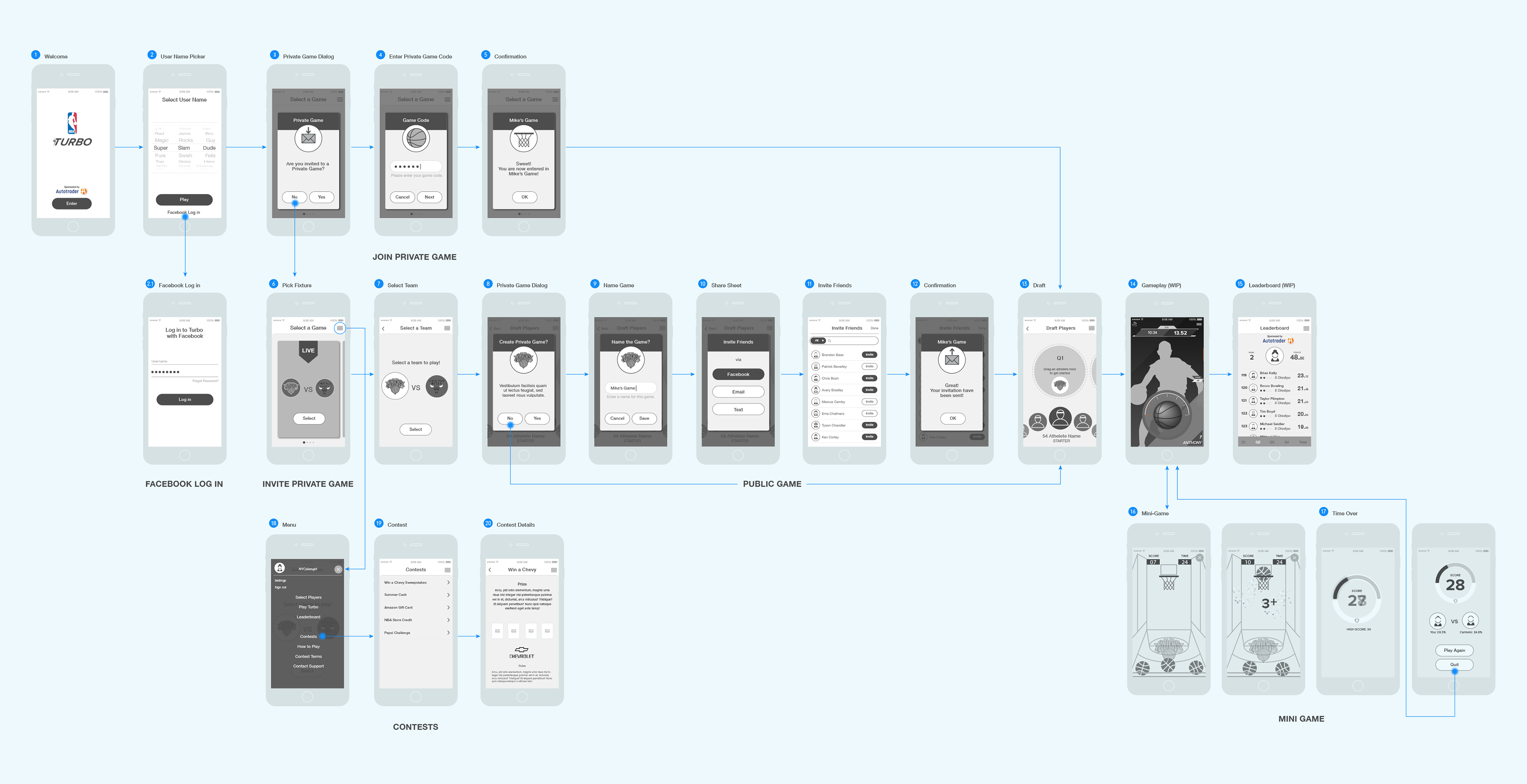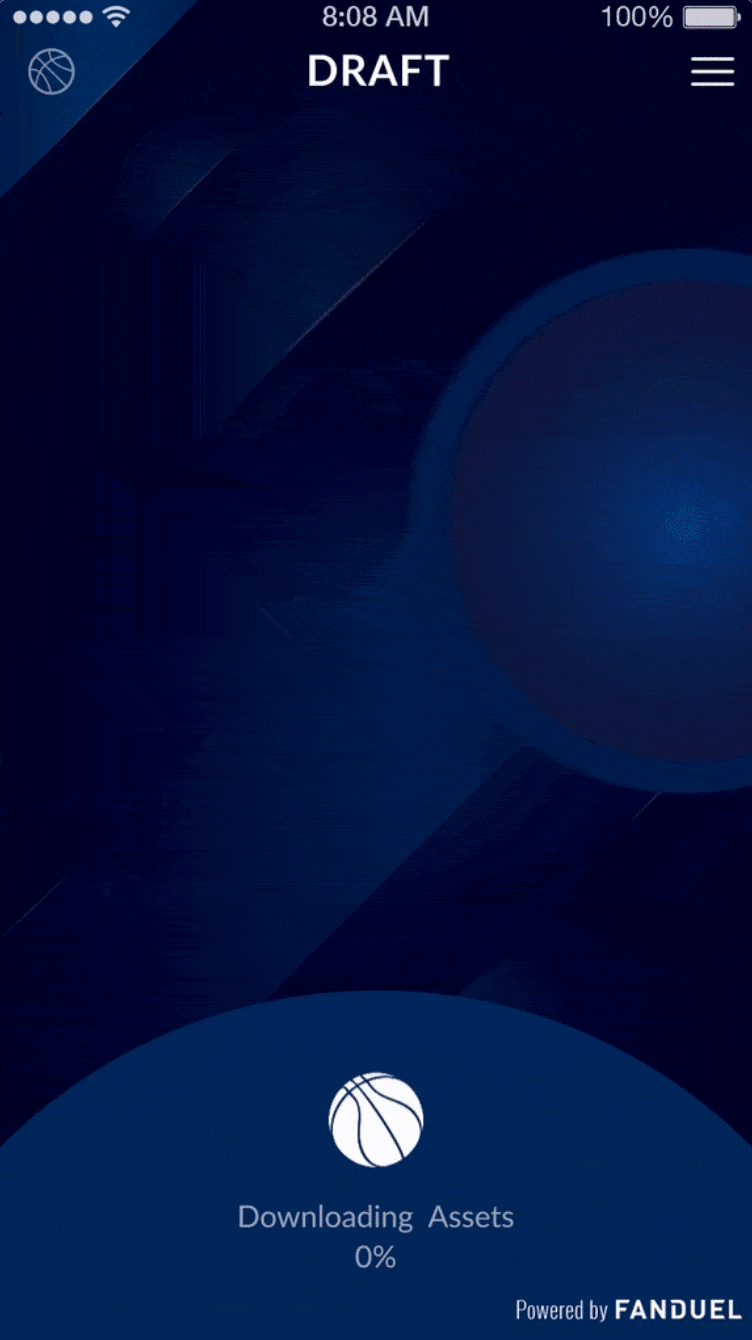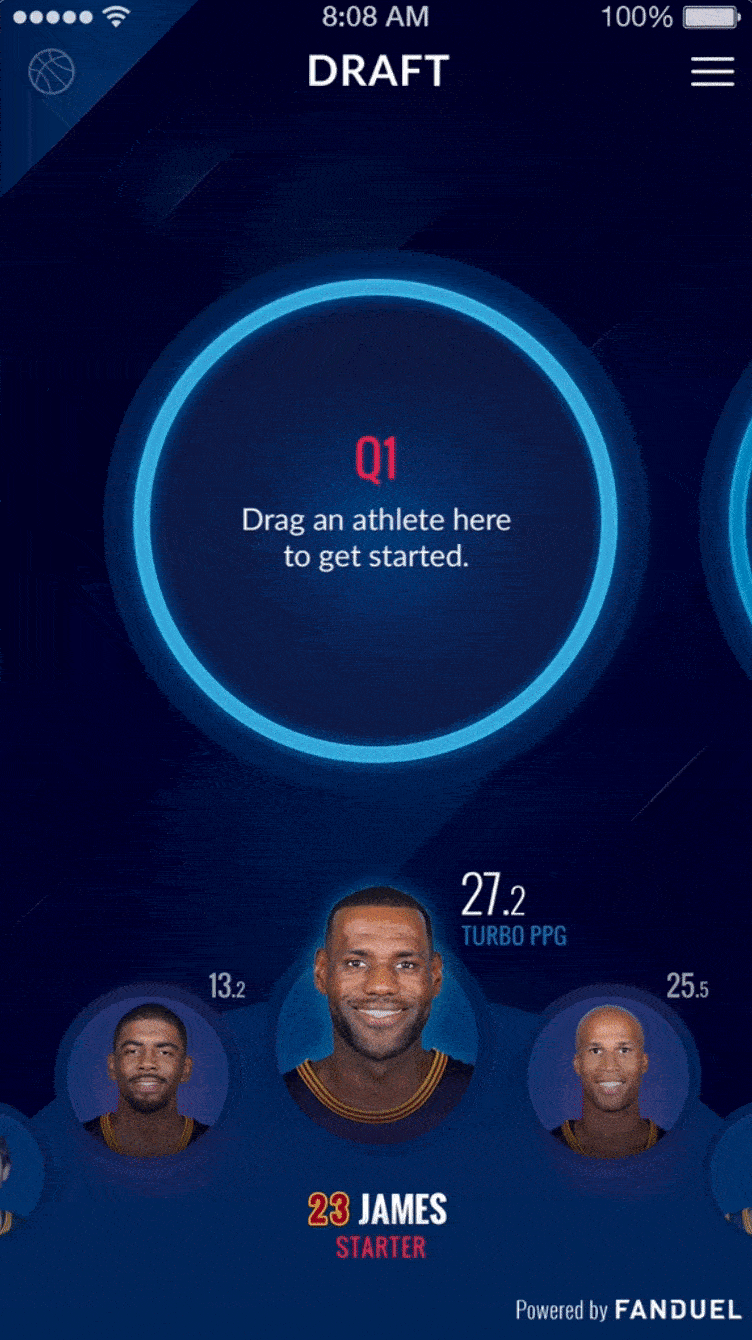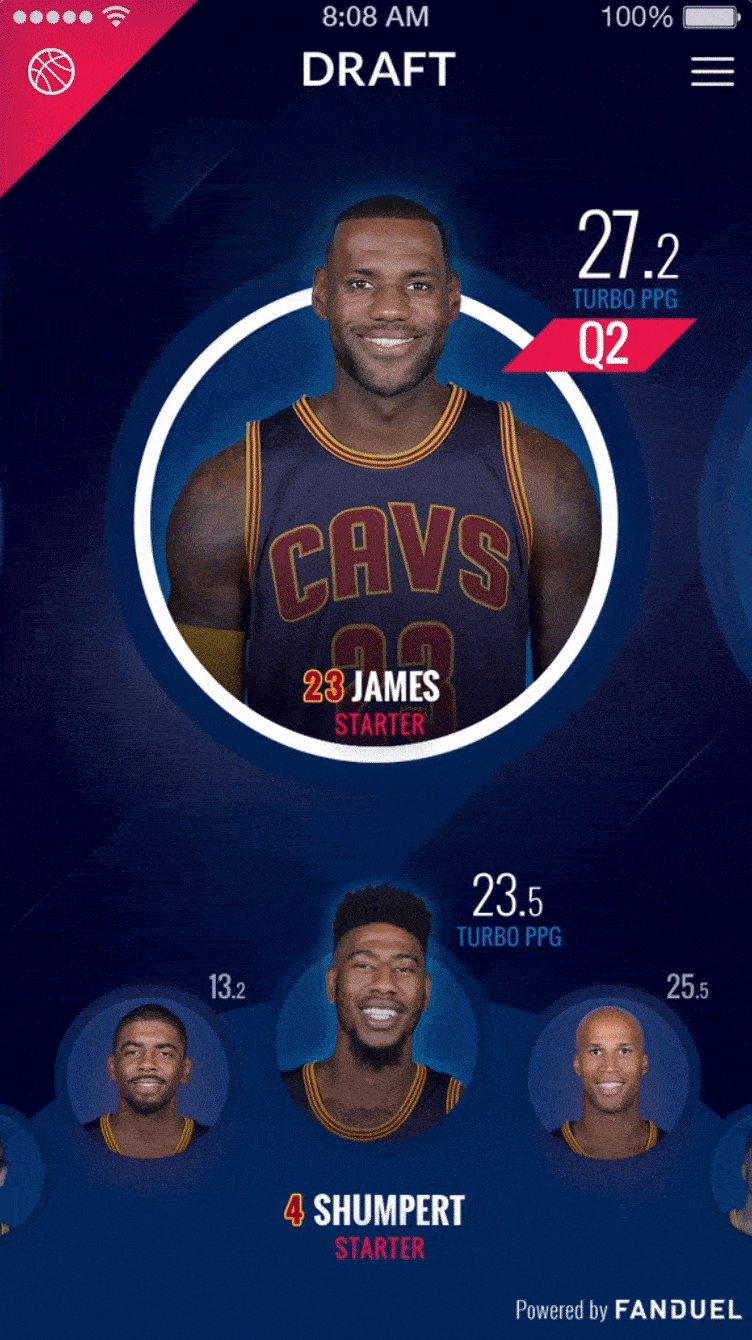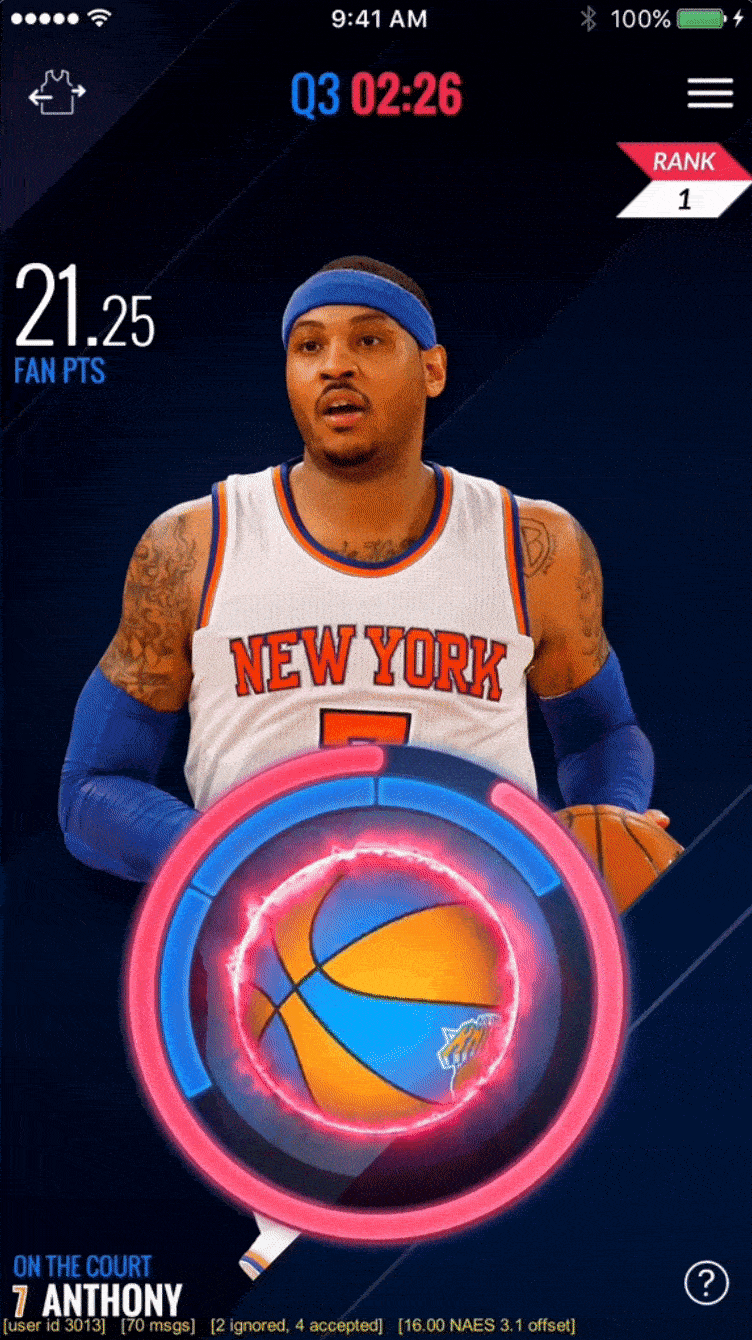 Our redesign was success, on average, NBA InPlay players watch 26 more minutes per game.